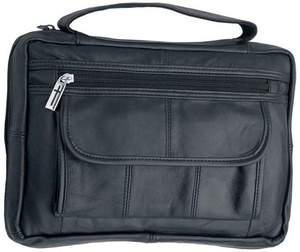 Covers De Biblias
Varios Covers para tu biblia, unos de lethers y duraderos.
Tenemos al por mayor!
Genuine Leather Bible Cover. Features a zippered main pocket, hand strap, pen holder inside, self-closing front pocket, and additional front pocket with cross zipper-pull. These bible covers measure 10 x 7 x 2.